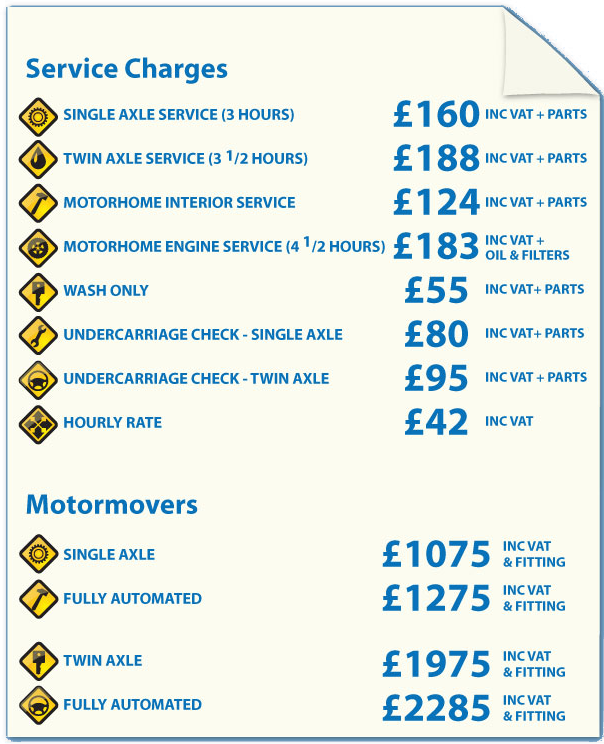 CALL 0800 980 2669 OR EMAIL TO ARRANGE YOUR SERVICE!
Caravans and motorhomes need regular servicing to keep them in tip-top condition and you'll find a complete service solution at South Yorkshire Motorhomes and Caravans. New and used motorhomes and caravans all benefit from thorough checks especially if they've been off the road for a while.
Motorhomes and caravans from a wide range of manufacturers receive the expert attention of qualified engineers whether we supply them or not. We undertake work on used and new motorhomes and caravans from Ace, Abbey, Adria, Autosleeper, Autotrail, Bailey, Bessacarr, Buccaneer, Burstner, Compass, Fleetwood, Hobby, Hymer, IH Campers, Lunar, Laika, Pioneer, Rapido, Romahome, Sprite, Sterling, Swift and Timberland among others.
South Yorkshire Motorhomes and Caravans provides a full, all points inspection inside and out so you know your vehicle is completely safe and reliable.